Algar Waterfalls is also known as Les Fonts de l'Algar. Located only 15 km from the busy city of Benidorm, this is a must visit attraction. A picturesque paradise and one of the most beautiful natural waterfalls in Spain.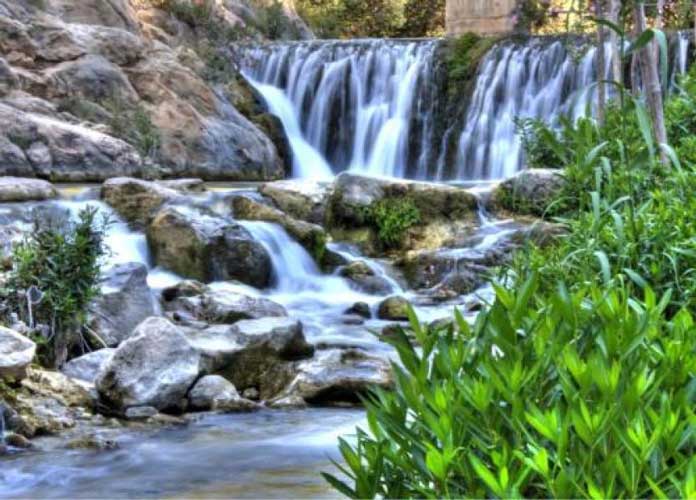 Algar Waterfalls, Benidorm
The Valencian government has declared the waterfalls and surrounding area a Protected Wetland. The Algar Falls offer a great combination of exercise and sightseeing. For those looking to escape the busier attractions of Benidorm, a visit to Algar Waterfalls is a must.
Some visitors choose to bring along a picnic or packed lunch to enjoy in one of the scenic resting spots. Many choose to spend the night in this beautiful setting. The Algar Falls also offer excellent camping facilities.
The hills and walkways around the river can be quite steep. A sturdy pair of hiking boots or trainers is advisable. Remember to bring along a towel for drying off after a cooling swim in one of the many rock pools.