Map Location
You can click the image for a full size map of Costa Adeje and surrounding areas. Alternatively, you can find out more about the maps of Tenerife which includes the best resorts and points of interest.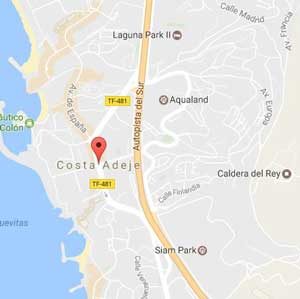 Costa Adeje Nightlife, Bars & Entertainment
Much of the wild nightlife tends to happen in Playa de las Americas to the south. There is plenty of great entertainment on offer here also though. Costa Adeje boasts some magnificent beach clubs, bars and restaurants. Many of which provide the very best food and entertainment.