There are some fantastic holiday resorts in Fuerteventura spread along the various coastlines. All offering many interesting and fun things to do. This popular Canary Island lies just south of Lanzarote. Both are the closest of the several main islands to the African mainland.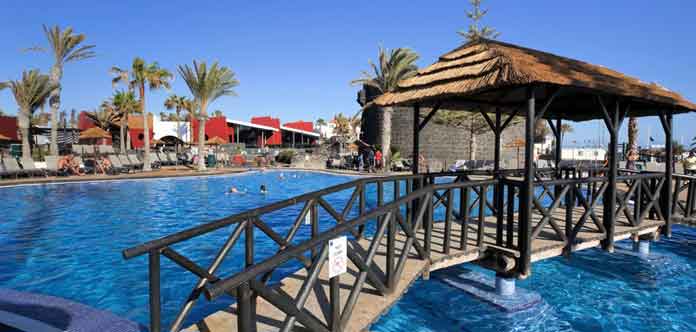 Top Holiday Resorts in Fuerteventura
Below we provide an introduction into each resort. Many have individual pages so you can decide which resort is best for you. This pages also contains information for some of the best beach resorts in Fuerteventura.
Corralejo

Corralejo is a small town and resort which is on the northeastern tip of Fuerteventura. This super resort faces the small tropical Isla de Lobos (Wolf Island). A day trip to this tiny island (picture above) is highly recommended. Corralejo is one of the two main tourism towns on the island which has evolved from small fishing towns.
This pretty town is now established as one of the leading resorts in Fuerteventura. Corralejo has preserved much of it's original charm since the tourism boom in the 1970's. The streets are now lined with bars and restaurants. These establishments serve refreshing drinks and delicious sea food. From the port you can reach Lanzarote by ferry in around 20 minutes.