The weather in Fuerteventura in January is at it's coldest during this month. At the start of the year is when the average daily temperature is at it's lowest. The normal daytime temperature falls to 18 Celsius which is still quite warm.
Many head south to the Canary Islands during the colder months for some winter sun. Fuerteventura has plenty on offer all year round, as do all the Spanish islands in the Atlantic. January to March is when most chose to pay a visit to escape the colder weather further north.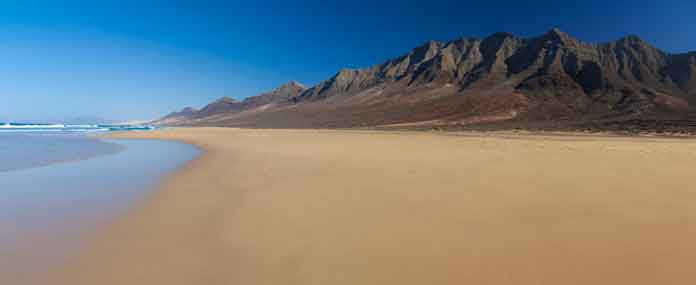 Weather in Fuerteventura in January
The weather in Fuerteventura in January tends to be at it's warmest at the start of the month. It will feel cooler towards the middle and at the end of the month. The average daily high temperature in January is 21 Celsius with a low of 15 Celsius. The conditions here are much the same as the other islands but with less rainfall.
It's possible that the warm air from the Sahara to the east will assist the temperatures here. This is more common in spring and summer when both Fuerteventura and Lanzarote will experience hazy conditions.