The weather in Gran Canaria in April continues to improve once we are well into spring. During April, the outside temperature rises to 20 Celsius and there is less rainfall. Below you can find more about the types of conditions to expect if you plan to visit in April.
April is a great month to visit the Canary Islands and Gran Canaria is no exception. March and April tend to see high levels of tourism here as the weather improves. The beautiful resorts here will now be seeing more activity as we enter the warmer months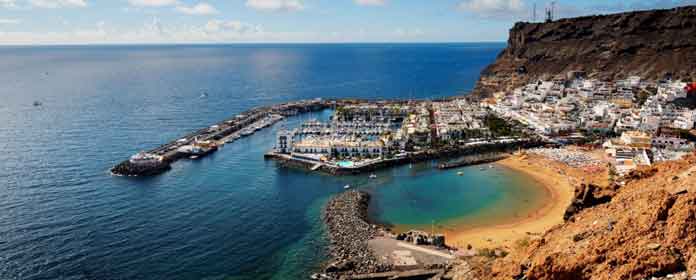 Weather in Gran Canaria in April
The weather in Gran Canaria in April usually yields the best temperature closer to May. The beginning of April sees an average temperature of 19 Celsius. This then increases during the middle of the month before peaking at 21 Celsius at the end of the month. April has seen a record temperature of almost 35 Celsius in recent years. Often this month will see plenty of days that are way over what the average temperature suggests.