The super holiday resorts in Lanzarote welcome millions of visitors each year. This beautiful island is one of most popular of the Canary Islands. Many flock here to enjoy the fantastic weather on offer and the glorious beaches which stretch for miles.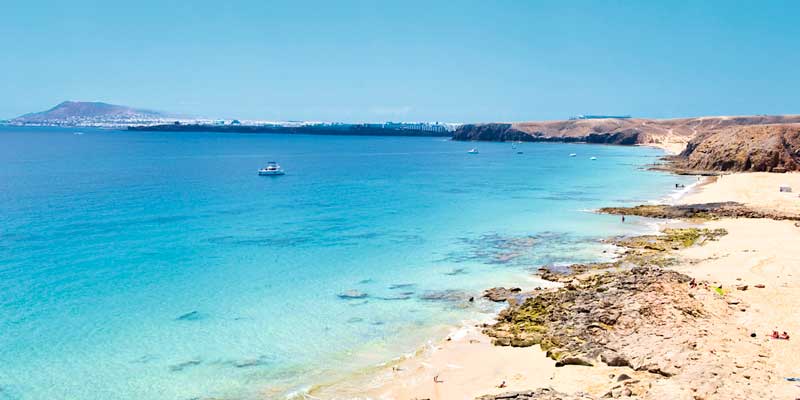 Best Resorts in Lanzarote
Most of the top resorts in Lanzarote lie on the southern and eastern coastlines. The northern and western areas are more mountainous with volcanic landscapes.
Playa Blanca is the top resort in southern Lanzarote. Along the eastern coast are the resorts of Puerto del Carmen and Costa Teguise.
Puerto del Carmen

Puerto del Carmen (Carmen Port) is one of the leading resorts in Lanzarote, if not the best. This popular holiday destination lies to the south of the capital city Arrecife. Both the airport and capital are on the eastern coastline of the island.
Puerto del Carmen boasts some of the top beaches in Lanzarote. Playa Grande (big beach) is the best beach on the eastern coast with a length of 1,200 metres. This resort also provides the best nightlife on the island. The pretty old town and marina are two of the best places to visit. These areas are where much of the nightlife is such as the bars and restaurants.