There is no point in trying to paint a false picture of Magaluf. This resort is either loved or hated. for what it is. A mini version of Benidorm for budget package holidays. This is where you find pound a pint beers and cheap and cheerful cafes and restaurants.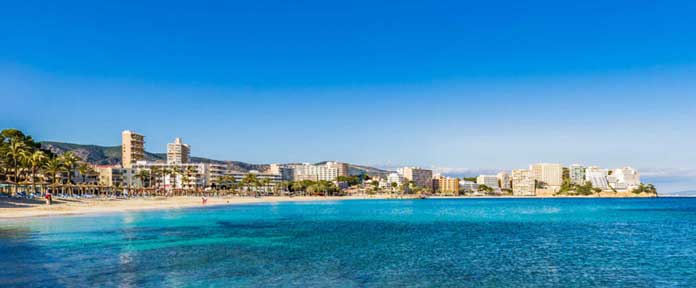 One of Majorca's major tourist resorts, Magaluf sits on the western side of Palma Bay. This resort is around 25 kilometres from the island's main airport. Magaluf is pretty much a ghost town during the winter. This resort pulses with energy during the peak summer months of July and August.
Nightlife in Magaluf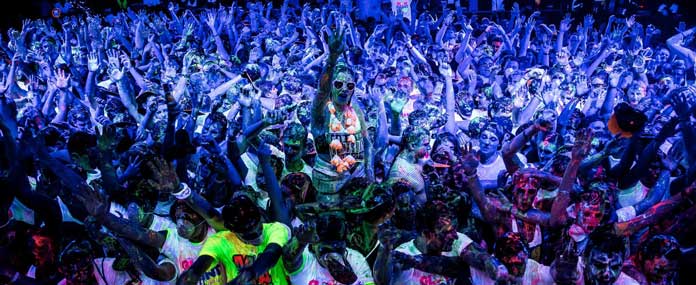 When the sun sets over Magaluf the resort comes to life. Especially along the Punta Balina Strip where some of the larger nightclubs are. Most have played host to many of the world's top DJ's. These include Basshunter, Tiesto, Judge Jules, Calvin Harris and David Guetta.
Controversy, Deaths & Anti-social Behaviour
This resort has fell victim to drinking tradition. Especially those daring each other to a variety of challenges. In Magaluf's case, swimming out to Black Lizard Island, has in recent years become more and more dangerous. This has escalated into 'Parkour' types of dares in recent times. As a result, there has been some serious injuries and a few deaths.
Local councillors have recognised the increase in dangerous and anti-social behaviour. Many an attempt to reduce the casualties in the local clinics and clean up the streets. They have introduced on the spot fines fines for many silly and dangerous trends. These include climbing trees or buildings and playing football in the streets.
There is even talk of the local Policia teaming up with a force of British Police during the coming summers. This is an attempt to keep the rowdy revellers in order and clean up the resort's image.
Where is Magaluf?
Magaluf nestles among the surrounding towns of Palma Nova and Torrenova. Alongside the main beach is a great selection of shops, bars, cafes. There are also plenty takeaways and restaurants. Here the young party crowd don't have far to go for a cold beer.