There are two main groupings of Spanish Islands in this beautiful country. Depending on your point of origin, a distance of 2,500 km's separate these islands. Referred to as Archipelago's, both island groupings are a result of volcanic eruptions.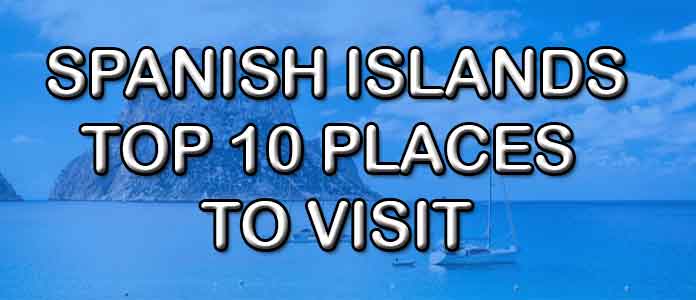 The Balearic Islands lie off the eastern coast of mainland Spain. The four main islands are Majorca, Menorca, Ibiza and Formentera. Of course, there are also many tiny islets that help to form the Balaeric Islands.
The Canary Islands lie off the coast of western Africa. There are seven main islands that form the Canaries. The four main islands are Tenerife, Fuerteventua, Lanzarote and Gran Canaria. The three smaller islands are La Palma, La Gomera and El Hierro.
The Best Spanish Islands & Places To Visit
Below we provide information about each of the main Spanish Islands. We also include the top cities, attractions and resorts.