On the south eastern Mediterranean coastline lie the sandy beaches of Torrevieja. A series of beaches that line the coastal areas of this popular tourist city.
The beaches that lie in the city of Torrevieja begin from the south with Playa de los Naufragos. They then stretch northwards to Playa de la Mata which is the longest beach here.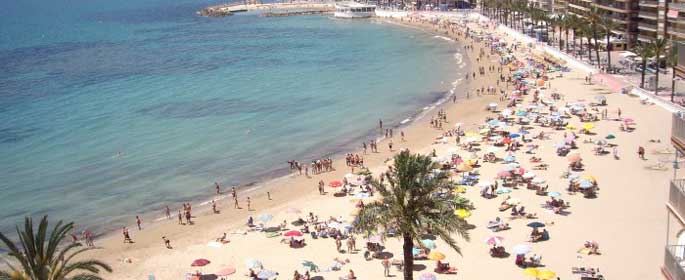 Where Are The Best Beaches in Torrevieja?
Working our way north from los Naufragos we have Playa del Acequion, Playa del Cura and Playa de los Locos. Between Los Locos and La Mata are the coves and capes known as "Cala de la Zorra", "Cala de Moro" and "Cabo Cervera".
These areas are better suited for scuba diving and snorkelling. Below we provide more information about each beach and what to expect when you visit.
Playa de los Naufragos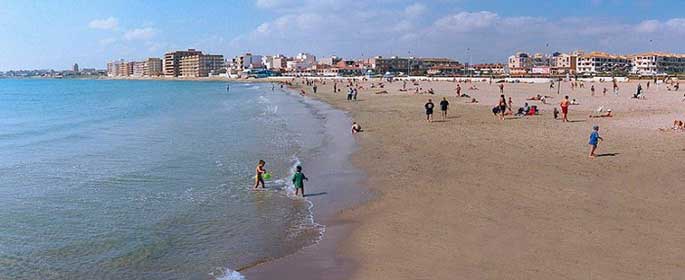 Playa de los Naufragos or "Shipwreck Beach" lies to the south of the city. This beach has a good length of 325 metres with an ample 77 metre width. This beach falls under the neighbourhood of San Roque. Although not the most popular beach in the area, it's one of the most accessible.
Los Naufragos is a Blue Flag family beach with lifeguards keeping an eye on proceedings. This is during the summer months. There is also a first aid centre here. This beach has pretty good disabled access. To the north, the beach connects to the salt conveyor belt.
It's believed that los Naufragos receives around 7000 visitors per day in the summer months.