Cooling water and hot sun tend to go hand in hand when you set off for your summer holidays. The water parks in Spain and fantastic climate provide both to millions of visitors per year.
Taking a trip to the local aqua park is a great way to enjoy some fun with all the family. Spain has some of the very best water parks in the world. Whether it's the coastal areas or one of the Spanish islands, you will never be far from some aquatic fun.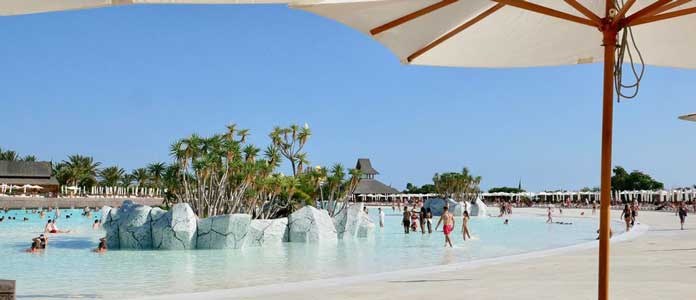 Most of the water parks on the mainland tend to be open for the summer months only. This is also the case for the Balearic islands off the eastern coast of Spain. The Canary Islands stay warm all year round so the aqua parks are usually open for business.
Best Water Parks In Spain
Below we provide an insight into the best water parks in Spain to check out. We also give an idea of timetables and pricing for each.