The weather in Gran Canaria in May is perfect if you like warm temperatures but not too hot. This month sees some nice increases from April and conditions will now be suitable for all.
Another great reason to pay a visit now is that tourism begins to fall a touch. There is still plenty of people around but less than previous months. May is the perfect time to explore this "continent within a continent" without the crowds. This islands gets this name due to all it's varying landscapes.

Weather in Gran Canaria in May
The weather in Gran Canaria in May is warm as the month begins which becomes hotter as the month progresses. You can expect the outdoor temperature to be 20 Celsius for the first two weeks of May. The last two weeks increases to 22 Celsius on average. While the Canaries are seldom as hot as the Spanish mainland, the temperature can reach 40 Celsius. Extreme temperatures are more common in July and August summer.
Hottest Temperature in Gran Canaria in May?
The hottest temperature on record in Gran Canaria during May is 36 Celsius. While this is always a warm month, It's rare to see the mercury top 30 Celsius. The average daily high for May is 24 Celsius which increases further near June. The low for this month is 17 Celsius which is also common for the evenings.

Rainfall in May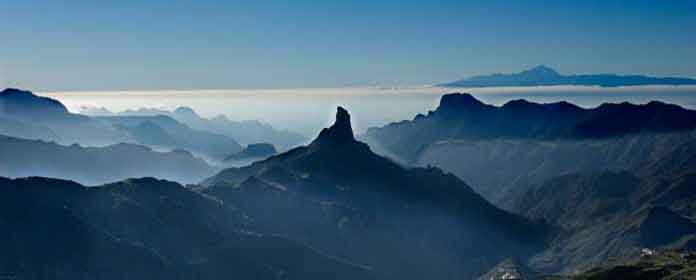 One big difference from the mainland is the amount of rainfall which arrives in May. The Canaries in general see very little if any precipitation now. In fact, there is less than half a day per month on record for May. If it does happen to rain, it's unlikely to be much more than a brief shower.
Weather in Maspalomas in May
The weather in May improves again as we enter the last of the spring months. The average temperature during the day now increases to 20 Celsius. May also sees an increase in the daily high to 24 Celsius with a low of 17 Celsius. The sea temperature also improves to a warm 20 Celsius, perfect for a swim. Rainfall is now becoming more scarce, there is usually 0-1 days of rain now. The hours of sunshine also increase to 9 hours from the 8 we had in April.
May Temperatures
May enjoys an increase in daytime temperature, it's now 20 Celsius
After 4 months of the coldest ocean temperature, this increases to 20 Celsius
May sees and increase in sunny hours to 9 each day
There is less than half a days rain on record for May so you wont see much if any
The daytime high temp now is 24 C
This month has a low temperature of 17 Celsius on average
Ocean Temperature
The ocean temperature for May now increases to 20 Celsius. For the first 4 months of the year, the temperature was at it's year low of 19 C. Great conditions to enjoy a swim in the Atlantic and some water sports. If you like the sea even warmer then a a visit near June will be best.
Hours of Sun in May
May will see an extra hour of sunshine on average each day. You can expect 9 glorious hours of sun to enjoy from the 8 of April.