The weather in Tenerife in January is generally good although this is the coldest month. Visitors looking for some winter sun can expect an average temperature of 17 Celsius.
The temperature tends to be warmer on the southern and southwestern coasts. Resorts such as Costa Adeje and Playa de las Americas especially. Mount Teide acts as a shield to block the colder northern winds.

Weather in Tenerife in January
The temperature in Tenerife in January can reach 21 Celsius. The daily low here is a mild 14 Celsius. A hot breeze coming from the Sahara to the east helps to keep the temperature warm. This same breeze tends to contain sand which can lower visibility across the island.
The weather in Tenerife in January will yield it's warmest temperatures during mid-month. For several days at least, the temperature will peak at 20 Celsius which is the monthly high. The beginning and end of the month will average between 17 – 18 Celsius. A record high for January of 28.4 Celsius was registered at Tenerife south airport in 1984. You can check here for the yearly weather for more stats and conditions for other months.
Rainfall in January
January usually sees around 3 – 4 days of rainfall during the month. The precipitation tends to be much less than November, December and February. January is actually the driest of the colder months. December sees around double the rainfall as the temperature cools. When the rain arrives, it's unlikely to be much more than a shower or drizzle. The northern and northwestern parts of the island tend to see more rainfall than the southern areas.
Hours of Sunshine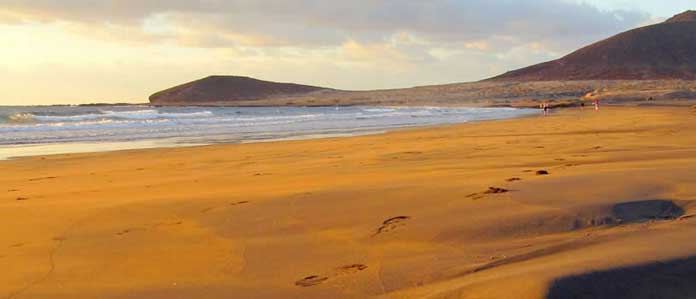 Hours of daylight and sunshine tend to be quite low during this month. The days will remain light for 11 hours with 6 hours of expected sunshine each day. January shares the lowest hours of sunshine with December. Every other month see between 7 – 10 hours of sunshine. Plenty of the days will be overcast during January but still nice and warm.