The weather in Gran Canaria in October is super as we enter the first full month of autumn. Summer may be over here but the warm temperatures will continue for a few more months.
October is among the best times to pay a visit to the sub-tropical Canaries and soak up some sun. This time of year sees more rain and a slight decrease in temperatures but not much. This could be the height of summer if you're from northern Europe.
Quick Links

Weather in Gran Canaria in October & Daily Temperatures
The October weather in Gran Canaria is usually at it's warmest during the first two weeks of the month. This month sees an average outdoor temperature of 23 Celsius, a small decrease from September. The first few weeks of 2019 saw temperatures as high as 27 Celsius. If you are planning a visit now you will see a daily high of 26°C and a low of 20°C.
The joint capital of the Canaries Las Palmas has a record temperature of 36°C for October. You will usually see a few days that will be in the high twenties or hotter here.
Rainfall in October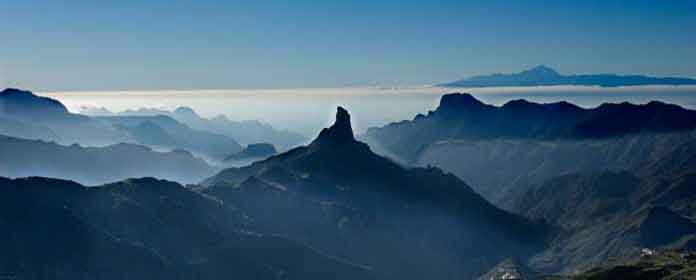 Autumn and winter tend to see the bulk of the rainfall in Gran Canaria. October usually has two or three days rain, at least double that of September. November sees another big increase with December being the wettest month of the year.
Weather in Maspalomas in October
October is another hot month here but a shade cooler than September. The average daily temperature now drops to 22 Celsius throughout this month. October will usually see a high temperature of 26 Celsius and a low of 20 Celsius. The sea temperature stays at it's year high of 23 Celsius if you plan on visiting now. This month sees a steep increase in rainy days with around 6 days of rain on average. The hours of sunshine you can expect will now decrease to 8 hours.
Gran Canaria In October Temperatures
The temperature in Gran Canaria in October decreases to 23 Celsius from 24 Celsius in September.
October also sees a reduction in the hours of sunshine to 7 hours.
The temperatures of the Atlantic around Gran Canaria is a warm 23 Celsius.
October usually has two to three days of rainfall. This is around double that of September.
The daily high temperature for October is 27 Celsius, the low is 20 Celsius.
Ocean Temperature
As the outside temperature falls the sea temperature now remains at it's year high of 23 Celsius. The previous month September saw the yearly sea temperature peak. November and December are still warm enough for a swim, the first four months see the year low of 19 Celsius.
Hours of Sun
October has one less hour of sunshine than September with 7 hours of sun. November loses another hour marking the year low. There will not be another increase until February.