Extensive information about where is hot in May for a spring vacation. This month is one of the most popular times to get away as the temperatures continue to rise. Many of the locations in southern Europe are now warming up so it's a good chance to work on that tan. This is also the case for many other places that remain hot for most of the year.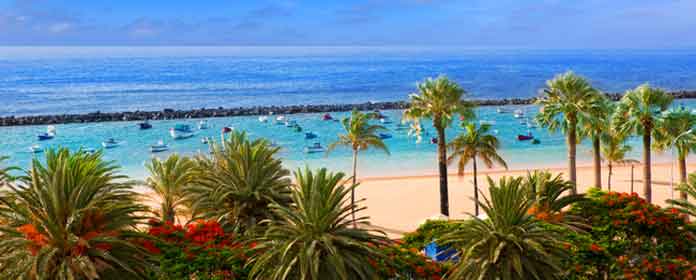 Which Places in Europe Are Hot In May?
Crete, Greece
The beautiful island of Crete is one of the warmest place in Europe in May. This is like a summer month which sees temperatures on a par with the Canaries. Crete is the largest of the Greek Islands and a top holiday destination.
The average daytime temperature during May soars to 21 Celsius. May will see a daily high temperature of 24 Celsius and a low of 16 Celsius. This month signals the transition from spring to summer in Crete.
There is hardly any rainfall in Crete during May, a few days at the most. Rainy days are becoming scarce now as will be the case for several more months at least. Visitors during May will have at least 8 hours of sunshine per day to look forward to.

Attractions
The island of Crete boasts many attractions to keep you busy during your visit. Here you will find some of the most beautiful white sand beaches. The waters around these beaches are a deep shade of turquoise.
Crete is also famous for it's archaeological sites such as Knossos. This is said to be the oldest city in the world which dates back to the neolithic period. Don't forget to pay a visit to the white mountains during your stay.
Fuerteventura
The beautiful island of Fuerteventura is a super location to enjoy a spring holiday. Condition here and across the Canaries are excellent now, close to perfect. This island shares very similar weather to Lanzarote in May which lies 55 miles to the north. These popular destinations closest to the western coast of Africa tend to be a shade warmer now.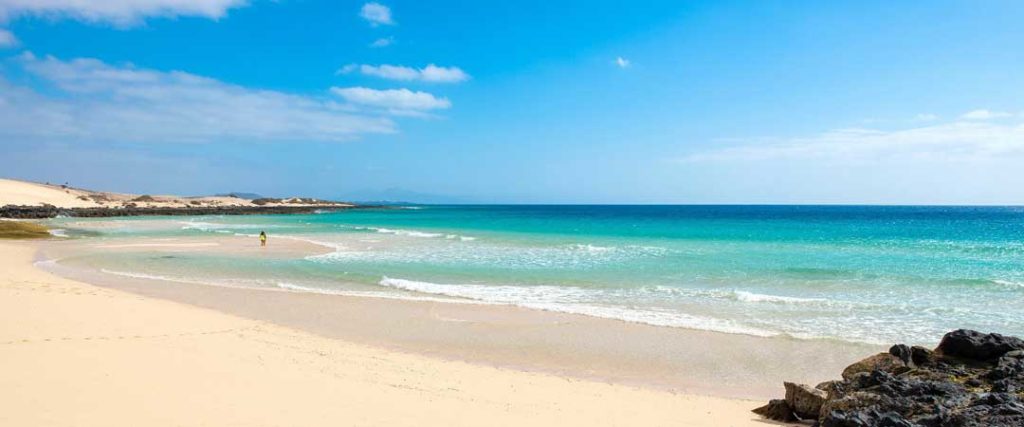 The average daily temperature in Fuerteventura during May is 21 Celsius. If you visit now you can expect a high of 24 Celsius and a low of 17 Celsius. This may not seem that hot but the record temperature here for May is 36.7 Celsius. Usually the extreme heat arrives in July and August but May can also get very hot.
Fuerteventura rarely gets any rainfall during this month, the odd day at best. The sea temperature increases to 19-20 Celsius, depending on when you visit.